Holland's Source for Full Service Media Blasting & Sandblasting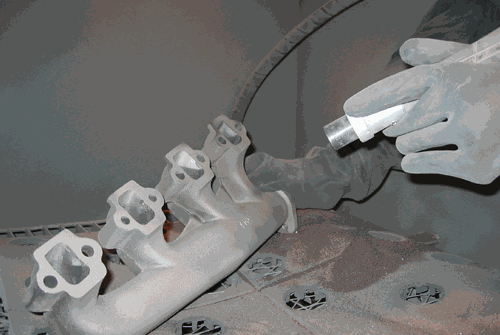 Sandblasting and media blasting for over 20 years, We have the experience to handle a wide range of media blasting and sandblasting jobs in Holland, MI and the West Michigan area.
From small runs to high volumes of smaller parts, we have the resources and project management skills to meet your blasting needs with precision. We also have the ability to provide on-time pick-up and delivery services for industrial / OEM customers. Our large environmentally controlled facility featuring proper dust collection and disposal procedures to ensure environmentally friendly blasting procedures.


Timely Pickup and Delivery


Sandblasting and Media Blasting in Holland, MI and the surrounding West Michigan Area
Barnett has been blasting my materials for years and they have always been fast and reliable.
Barnett Sandblasting in Holland Michigan did a great job with my rims. Perfectly prepped for paint!

Barnett was great to work with and their sandblasting quality was top notch. Thanks Barnett Blasting.

---
Size
Barnett Blasting's sandblasting and media blasting booth is set up to handle parts up to 60″ x 60″ and has a 36" door. We also have the ability to handle parts that are longer up to a length 96″ x 6″.
---
Material
Our "sandblasting" or "media blasting" is usually done with "Black Beauty" or black magnum coal slag media and aluminum oxide. For those looking for sandblasting or media blasting with a different media, we are also able to source other media requested by the customer.


---
Application
Our sandblasting and media blasting services have been removing paint, preparing surfaces, and refinishing fixtures for years. We work with aluminum, steel, and stainless steel.
---
Capacity
Our sandblasting booth has the capacity to handle large quantities of parts or small batches. We work with customers to meet their specific needs and offer additional services including pick-up, delivery, and paint prep.