Automated Fastener Machines and Product Assembly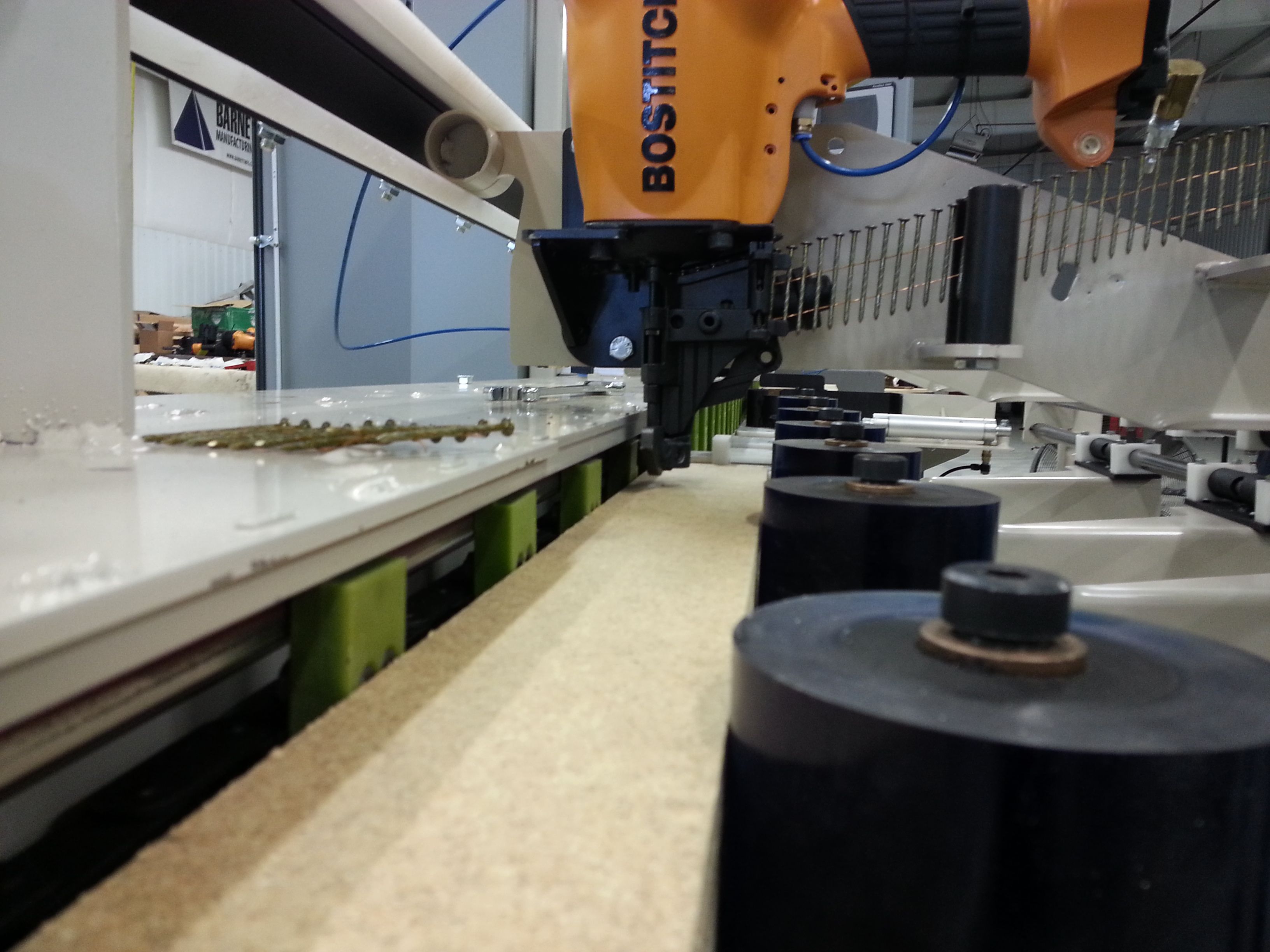 Grooved Runner Assembly Machine
This machine takes wood of varying thicknesses and compositions and feeds it through a set of retrofitted nail guns to construct the basic part. From there, the piece is grooved and kicked onto a product table for stacking. With this machine, the owner will need roughly 80% less workforce and completely eliminate inconsistencies that were previously experienced due to human error.

Gun Fixtures and Brackets
The first hand experience our engineering department has within the secondary wood processing market provides us with a real world understanding of the way these machines work. This allows us to not just build custom fixtures and brackets, but to build them for easy access, quick release and change out, ergonomic fit, and optimal safety.